In every second of every minute, a truck somewhere in the world  delivers it load to a destination. This will often be a MAN, since MAN is a globally operating company with a presence on all the world markets. This allows us to obtain valuable knowledge about cultures & values, sentiments and trends as well as geographical and climatic conditions in the countries for which we develop and build our vehicles. This insight allows us to offer vehicles which are customised to suit the particular market and specific demands of out customers.
The TGS WW is the logical consequence of our experience. A robust, premium truck designed for the most demanding of duties and for all types of transport. A vehicle boasting innovative technologies and high functionality, without compromise on quality and safety and setting trends for environmental friendliness and sustainability.
A truck that weights less can load more. This principle went into the design of the 18-tonne TGM model.  With its extremely low unladen weight, it is the payload highlight of its class. when performance needs really climb, the 13- and 18-tonnes with all-wheel drive and air suspension on the rear axle are just right for the job. The 22-tonner with steered trailing axle for low frame height, high maneuverability and large payload does an impressive job. The perfect synthesis of power, driving performance and superb efficiency.
Type of Truck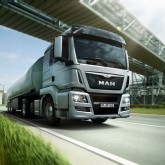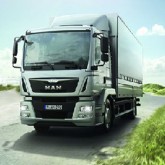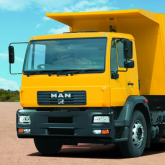 Reduce your truck operating costs with MAN
How expensive a truck is to buy is an important factor to consider when it comes to making a decision whether to actually get one or not. But in order to run a successful business it's important that an overall price reflects long term efficiency. The TCO-Optimizer from MAN is a quick and simple tool to calculate operating costs. Find out how you can effectively reduce your costs and take full advantage of the many savings a TCO analysis provides. > Calculate and optimize your TCO