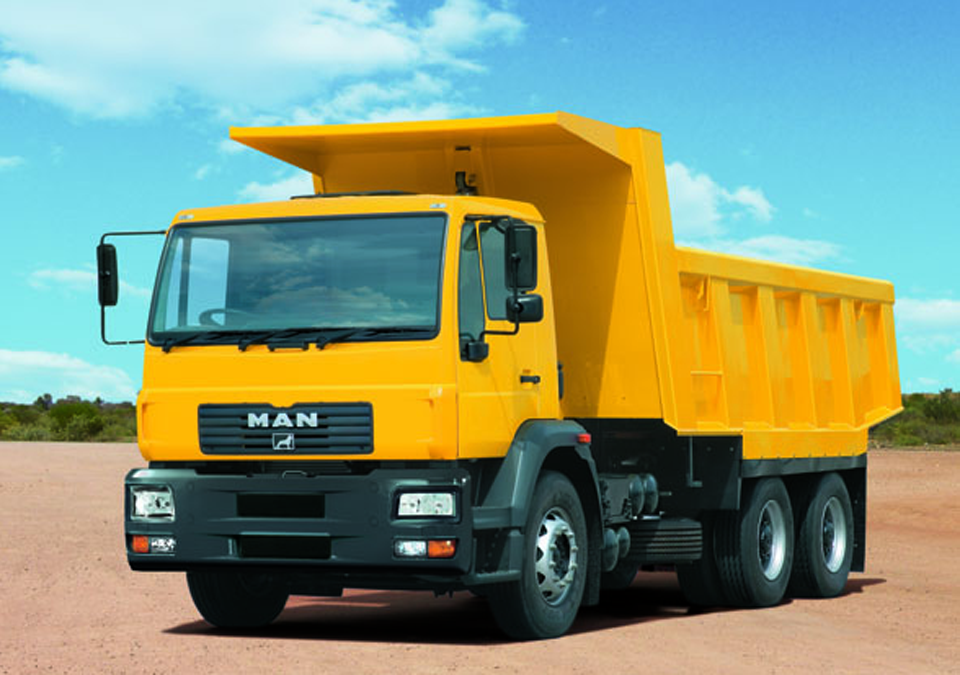 Reliability made by MAN technology
With Cargo Line A (CLA) a new start has entered the stage of transportation.  Focused on markets outside of the EU, the truck meets highest requirements on reliability, robustness and long service life.  The CLA opens up a new dimension of cost effectiveness.  Made with established MAN technology, the CLA's road performance, its comfort and safety features will convince our clients.
The trucks are manufactured in a joint venture with the leading Indian producer of commercial vehicles, Force Motors Ltd., which has been ISO 9001 certified since 2001.  The chassis, tipper, mixer and tractor trucks are available for weights ranging from 15 tons to 26/33 tons and are built to cope with challenging and rough operating conditions.  Handling as well as mechanical and electronic systems are designed to be particularly user-friendly.